Warm Up Pants – Sauna (5297) by INTERMEZZO
€45.00 – €50.00
Παντελόνι προθέρμανσης σάουνα. Προσφέρει μέγιστη άνεση για όλους τους τύπους χορού.
Tο μοντέλο φοράει S, με ύψος 1.70.
Κανονική εφαρμογή.
100% Polyester.
Εισαγωγής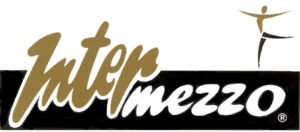 Perspiration Warm up Waistband Pants Intermezzo. Elastic hems and roll down waistband. The most comfortable and cozy dance pants for your ballet classes and warm-up exercises. Baggy fit, high rise and full length. Perfect to get you sweatin' at your dance routine. Stay warm and stylish with Intermezzo warm up collection!